Polyurethane Products
C.U.E. produces a wide range of urethane products from contract-molded custom items, to industry-specific parts for the corrugated paper, mining and aggregate, oil and gas drilling, highway maintenance, and metal forming and fabricating industries to name a few.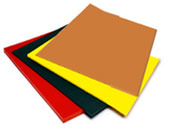 Polyurethane Shapes:
Whether your application is gasket material, metal forming, chute or hopper liners, wear or cutting pads, C.U.E. has the sheet sizes and materials to satisfy your needs. Read more about our urethane sheets.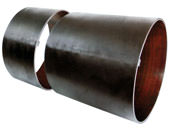 Urethane Anvil Covers:

C.U.E. is an acknowledged leader in urethane anvil covers and die cutting blankets. Our products are known and sold throughout the world under the "Timesaver®", "Dura-Latch®", and "Cor-Lock®" trade names.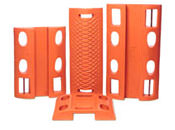 Hardliner® Urethane Mining Products:

Our Hardliner brand products are manufactured for the mining and aggregate industries' most demanding wear applications.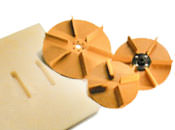 Dura-Trax® Highway Maintenance Products:

C.U.E. started a revolution in highway road maintenance when it introduced the urethane Sand and Salt Spinner. Dura-Trax products include Spinners, Mounting Hubs, Snowplow Blades, and Paving Equipment Parts
For more information about C.U.E.'s Urethane / Polyurethane Standard Shapes call 800-283-4621 or click to contact us.